Wind or Storm Damage? We Can Help! 24/7 Fast Response (800) 655-2005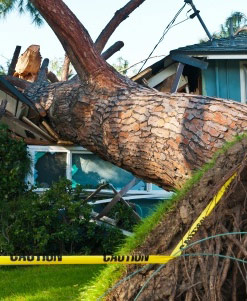 With one fast call, our team can be on site to help with damages suffered from high winds/storms to vehicle impact/vandalism damage as well. Our team of experts working throughout the Orange, Inland Empire, and Los Angeles counties will work with you and your insurance company to handle all aspects of your claim needs. Some of the services include:
Board-Up Services
Tree Removal from Structures
Wind Driven Rain Clean-Up
Debris Removal
Reconstruction / Repair
Vehicle Impact Damage / Repair
Our extensive certifications and experience makes us the contractor called in to determine proper process and repair costs.
We are part of several major insurance company programs and are highly regarded and trusted in the insurance industry as experts in dealing with insurance companies claims and losses.

Preferred Provider For
24 HOUR EMERGENCY RESPONSE
Call our toll free number to get an immediate response to your emergency.
Why Choose Disaster Kleenup/ Better Restorations?
Fully licensed and insured, we've been in the industry for over 40 years as the area leader that looks after our customer's needs. Over that time, we've established working relationships with all major insurance companies and will work with them directly to save you the worry and stress of detailed documentation and other paperwork. We'll also bill them directly so you won't have to make a payment up front then wait for their claim check.
Our specialist technicians are certified by the IICRC so you can rest assured of their experience, training, and expertise. We're members of a national organization of leading restoration contractors, DKI, and adhere to their high professional standards. We also maintain an arsenal of the latest in specialized state of the art equipment. As a general contractor with additional licensing in flooring services, our company can take care of everything — start to finish, top to bottom.