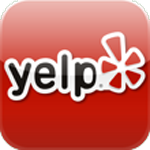 Celia Soto Norwalk, CA
Yelp Review Click To See It On Yelp
They really stand behind their warranty! Our daughter originally had tile work done on her entry way in 2013 by Disaster Kleenup Better Restorations. Some of the tiles had come loose and needed repairing. She called them up to let them know. An appointment was made and they were there to fix the problem! Thank you to the great people at Disaster Kleenup/Better Restorations including, J.R., Darian and Lauro for a job well done.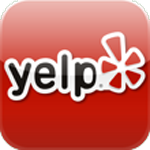 Spencer B. Brea, CA
Yelp Review Click To See It On Yelp
In May 2016 we had a pipe leak in the kitchen slab and the insurance company sent out Disaster Kleenup Better Restoration to perform the initial inspection. Roberto was dispatched to perform the estimate and initial dry-out of the area and the job was done quickly and cleanly.
Once this was completed, the insurance company gave us the option to select a company to perform the pipe repair and associated work. In order to keep things moving and not inject another variable, we went with DKBR and were truly glad we did.
From the outset, we were impressed with all of their staff and while I don't generally take the time to draft letters to service providers, the work that was done certainly warranted one (excerpt to follow). While Roxanna in the front office and Josh, the PM for this job, were not mentioned directly in the email, they were in fact the glue that kept this process together ensuring we were always appraised of what to expect and when. Their efforts were priceless!
In short, the repair work consisted of re-piping, cabinet removal and repair, and minor mold remediation.
The following email was sent to the company owners with a copy sent to our insurance company:
I wanted to thank you and your company personally for the service I received
from your team due to a recent water leak in the kitchen of our home.
In particular, I would like to point out the service I received from several of your employees - Roberto Medina (of the clean-up crew), as well as Dorinel Grozavu and his assistant Pedro Cruz (who performed the repair work). Their work was done very professionally, with attention to detail and an eye on customer satisfaction. I could not be happier with the work that they all completed.
As you can imagine, my family and I hate to experience such an issue with
our property and the timing was less than ideal.
However, your service technicians were *very* professional and attentive in their work and I am truly satisfied with the results. I could not ask for more!
You have my sincere thanks and that of my family, and I would highly recommend your team to any others faced with such a need.
[end]
Better Floors and Restorations will definitely be the first call we make if we ever have need of such services in the future. I highly recommend them as both a competent and professional organization.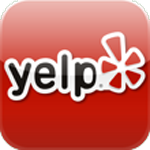 Darla B. Tustin, CA
Yelp Review Click To See It On Yelp
In March of 2016, my warranty company found that I had leaks in both the laundry area and the bathroom area. On referral, I hired a company due to the urgency of the situation, as my neighbor's home was being affected by the leaks. Within a few days, I knew that I needed to call Disaster Kleenup, as years ago they were sent out for a restoration and it was a seamless process. The other company was only causing me more headaches. I called Disaster Kleenup and spoke to Josh Kasen and my life was forever changed. He had the crew out to take care of the mess that the other company had created and basically held my hand through the entire process. I left my home on March 13 and did not return until July 26. While this may seem like a long time, it was because of Josh's concern of health issues. There were three asbestos abatements so that in itself extended the time due to testing, waiting for results and then action. Once we were cleared to move forward, Josh had his crews in the house taking care of the aesthetics of the house. Drywall, painting, installation of new flooring and moving the furniture back into the house. His crew went beyond the call of duty putting my house back together. My insurance company, Safeco, relocated me in a hotel and the kittles in boarding for 116 days. It was quite an experience. But I know for a fact that it would not have been a positive experience without Josh. I'm happy that I followed my intuition in switching over to Disaster Kleenup. Thank you Josh!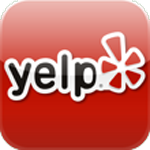 Celia S. Norwalk, CA
Yelp Review Click To See It On Yelp
My daughter woke up to a water flood from a toilet overflow in her two story condo. The damage was extensive not only upstairs, but downstairs as well. What started out as a nightmare ended up being a completely pleasant experience due to the professionalism and experience of John Starkey, Estimator/Project Manager. Alberto and Dorinel and their crews, all did a very high end job and are all very professional and highly skilled. They restored my daughter's condo to look better than new, from the drywall, and ceilings, paint job, electrical and flooring. We could not be more pleased. I would call on them again if I ever needed any work done and certainly recommend them to anyone. Best of all they were very respectful and courteous.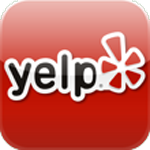 Kevin J. Los Angeles, CA
Yelp Review Click To See It On Yelp
Better Floors has been a great company to work with over the past few years. Their project manger Chris Konzelman is very professional and keeps in close communication with the homeowner to ensure they know what is happening during every step of the process. I have personally worked alongside this team on projects from multi-million dollar homes to single tenant residences and they maintain their level of excellence for all customers. Great company for services ranging from Structural restoration to emergency dry-out to general flooring needs.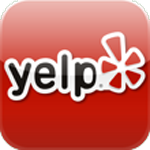 Blake W. Fullerton, CA
Yelp Review Click To See It On Yelp
What a pleasant experience dealing with this company after we had some water damage. Prices were great and the job was completed in a expedient manner!!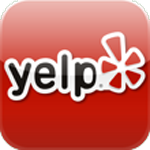 Andrew J. Gardena, CA
Yelp Review Click To See It On Yelp
During emergency situations you hope you are in good hands. All I can say is thank you for helping my family during our time of need and taking the time out to explain the process we were going through. Better floors and restorations team did an amazing job with the repairs on my mother home.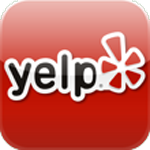 Sara A. Irvine, CA
Yelp Review Click To See It On Yelp
The whole team at Better Floors and Restoration are truly amazing. They have done work in our house and are about to again. I would recommend them over and over again to everyone I know. John has worked with us from start to finish in our home. He treated me like the customer rather than my insurance company. Dennis was equally amazing in preparing a much needed report for our insurance company. If you need restoration work or just flooring these are the people to use.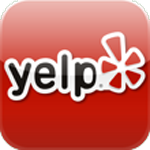 Paula N. Long Beach, CA
Yelp Review Click To See It On Yelp
Disclaimer - Dennis is one of my dad's clients, and subsequently my dad is one of Dennis' clients, therefore so am I. Family friends? Yes, but if you think I'd write a fake review, you haven't read my other reviews. If this business was not outstanding, I simply would not write about it. Dennis' guys took great care cutting to order and cleaning a used rug that my dad gave me, and delivered it in on time and in like new condition. They were super nice and super professional even though the job was so small, and I'm just a friend's daughter and not a fancy customer. For the entire time they've been in business, I've heard of family and friends of family needing and using their services, and not one person has ever been disappointed.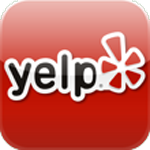 Angel A. Arcadia, CA
Yelp Review Click To See It On Yelp
I cannot even express into writing how professional and reliable John and his team are. John specifically has gone above and beyond and it is, by far, the best customer service I have received in my life. Mind you, I work in an environment that requires a great deal of customer satisfaction so my standards are pretty high. They are very quick in responding and acting on the issue to mitigate the possibility of the matter getting worse. They are very well coordinated and systematic that it made my extremely stressful matter become manageable. I highly recommend this company. You will not regret it.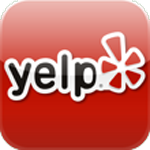 Gloria C. Irvine, CA
Yelp Review Click To See It On Yelp
This is a terrific company that does outstanding work!
They fulfill all their commitments to the "t" and this company deserves 10 stars!
Rebecca , the project manager, was phenomenal! She was very professional and nice. I really appreciated how she kept me informed of everything that they were doing and provided a timeline for everything. When you unexpectedly get faced with something like your home getting flooded, it's a very upsetting experience. The positive was that I dealt with Rebecca and her team, who were knowledgeable, professional and compassionate to my situation.
They certainly know what they are doing and provide excellent service to the customer.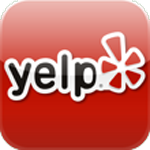 Andrew J. Gardena, CA
During emergency situations you hope you are in good hands. All I can say is thank you for helping my family during our time of need and taking the time out to explain the process we were going through. Better floors and restorations team did an amazing job with the repairs on my mother's home.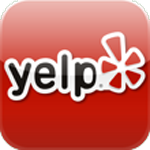 Percilla H. Palos Verdes, CA
I'm so pleased with the work done by this company. Rebecca went above and beyond in making sure our kitchen remodel was exactly what we wanted, and the guys worked diligently during the demo, and precisely during installation of the floors and cabinets. I can't express my satisfaction enough, and I will recommend you to all my friends!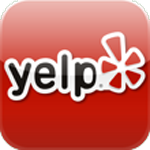 Mr. Ninofranco
To: Steve, Chad, Roberto and the rest of the crew:
Thank you very much! There is a big difference when it comes to workmanship and customer service your company showed to me compared to the previous one. I can recommend your company anytime and will notify my home insurance company.