Are you facing a toilet overflow… or worse yet a sewage backup?  Whether from a clogged sewer line or local flooding, that can be devastating and goes way beyond the yuck factor.  It's an extremely serious health hazard calling for complete worker protection, including special respirators.  That's clearly not a do-it-yourself job, but you need (and no doubt want!) immediate and thorough sewage removal and sewage cleanup.  Liquid quickly soaks in deeply through every crack and pore, carrying contaminants with it and causing progressive destruction to flooring and building materials.  Our certified professionals have all the right training and equipment for sewage removal and cleanup, water damage prevention and restoration, and mold remediation.
You can count on us for dependable 24/7/365 emergency services, with prompt dispatch and quick arrival.
Our Sewage Removal Services
With bio-hazards able to spread through the air, a sewage backup calls for immediate and thorough treatment.  Beyond physical sewage removal, sanitation, personal protection, and disinfection are paramount.  Sewage cleanup presents hazards such as E. coli, hepatitis, salmonella, giardia, tetanus, toxic fungi, round worms and other parasites.  Even Class-2 flooding (previously called gray water, from dishwashers, clothes washers, or any liquid that's been in contact with the ground) requires special treatments for bacteria, viruses, and toxins.  Water quickly makes its way through tiny cracks and holes and then soaks deeply into porous building materials.  Without special drying methods it will remain for weeks, causing crumbling sheetrock, warping and splitting wood, and more.  There can be a mold breakout in as little as 24 hours.  And all that can be hidden until it's too late.  So our sewage cleanup services typically include the following actions.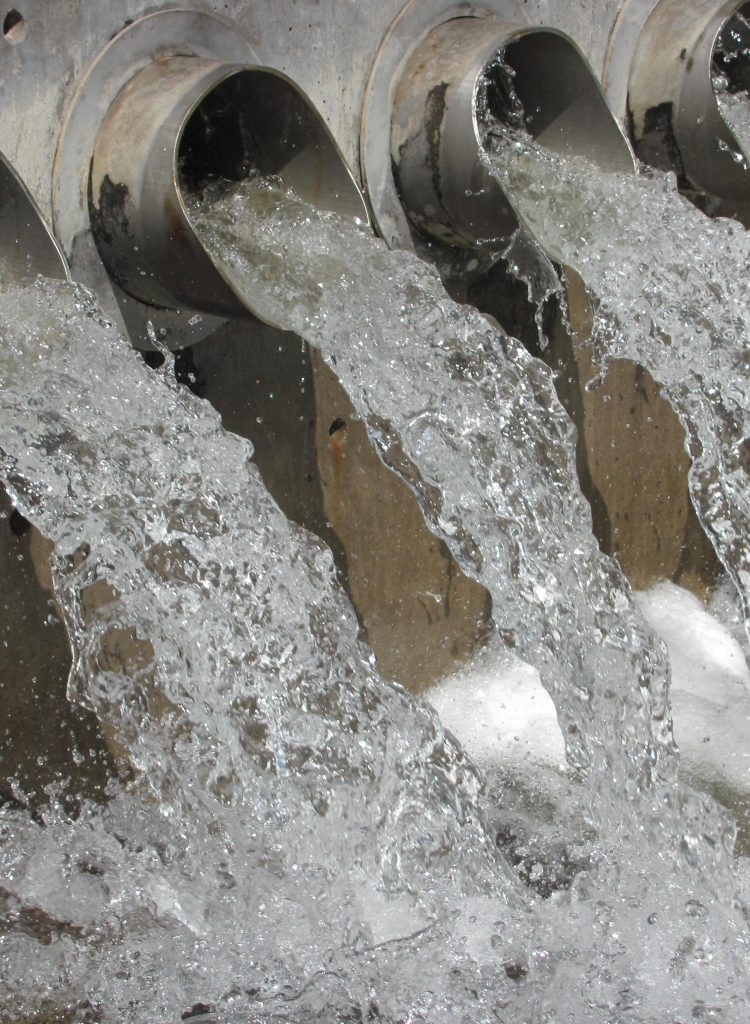 sewage removal through pump out followed by debris and sewage cleanup
thorough sanitization
thorough water extraction by extra-powerful equipment
dry out or replacement of carpet and padding
additional sewer backup disinfection through wipe-down and HEPA vacuuming
rapid complete structural dry out with specialized equipment
ongoing monitoring of moisture levels and indoor air quality
in some cases, mold remediation
in some instances, encapsulation of affected building materials
proper transportation and disposal of hazardous wastes
odor removal and neutralization with special equipment
sewage damage restoration and repairs
complete cleanup and haul away
We're not happy until we've restored your home or business to pre-loss condition.
24 HOUR EMERGENCY RESPONSE
Call our toll free number to get an immediate response to your emergency.
Why Disaster Kleenup Better Restorations?

We've been a sewer damage and water damage restoration contractor since 1974, with additional licensed flooring restoration specialists for carpet, hardwood, vinyl, marble, and stone floors. Fully licensed and insured we're also a member of DKI, the leading national network of independent damage restoration contractors. We can draw upon other members for additional support, and must follow a strict code of professional ethics. Our IICRC (http://www.iicrc.org/standards/) certified technicians have extensive training and experience in all areas related to sewer backups, water damage restoration, mold removal, and more. They follow all local health standards as well to protect you, your family or employees, and the general public.
When you call us you'll have the peace of mind knowing that everything is being taken care of properly, right away. You'll know you've made the right choice after experiencing our technical expertise and outstanding customer care. We guarantee your satisfaction.

Sewer Backup Tips
Experts strongly advise against handling sewage cleanup yourself.  If you simply must enter the affected area here are a few suggestions.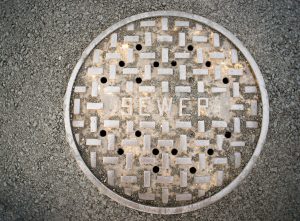 Always be safe, wearing water-tight foot gear, rubber gloves, and protective clothing.
Bacteria and viruses quickly become airborne, so avoid disturbing contaminated areas and if possible close them off.
If you must enter the area, protection must include a cold-and-flu face mask (not a shop dust mask).
With full protection it may be OK to remove unaffected items from area and then thoroughly disinfect them.
Never use a regular vacuum to remove water.
Never enter a flooded area where electrical power is still turned on.
Insurance Issues
Unfortunately, very few homeowner's policies cover sewage removal resulting from a clogged sewer line, as that's considered "avoidable" with proper maintenance.  And it is possible to get a sewage backup rider to take care of that situation. –Not sure we want to say this, not really applicable, maybe talk about we do our best to keep it under their deductible if at all possible.  If you have flood insurance the aftermath of a sewer backup will likely be covered if it's the direct result of flooding.  Either way our expert staff will work directly with your insurance company, and our competitive rates are always a welcome relief.