24/7 Disaster Restoration Services Since 1974
When you're facing a home or business disaster you're facing an overwhelming number of tasks to attend to, all while holding your work and family life together. Many of those tasks are quite technical and must be completed in the first 24 to 48 hours to prevent further destruction and deterioration. So let our disaster services take care of everything with a single phone call. Our licensed and certified technicians are true experts when it comes to fire damage restoration, flood damage restoration, mold remediation, sewage removal, smoke and odor removal, storm damage repair, and water damage restoration. You won't be coordinating multiple contractors and you'll have a little peace of mind knowing that everything is being taken care of properly. In business since 1974, we know exactly what it takes and are ready for emergency services 24/7.
Combining Excellence, Professionalism and Convenience with Integrity 24 Hours a day, 7 Days a Week. Our Goal is Your Complete Satisfaction!

Preferred Provider For
24 HOUR EMERGENCY RESPONSE
Call our toll free number to get an immediate response to your emergency.
Why Choose Disaster Kleenup/ Better Restorations?
Fully licensed and insured, we've been in the industry for over 40 years as the area leader that looks after our customer's needs.  Over that time, we've established working relationships with all major insurance companies and will work with them directly to save you the worry and stress of detailed documentation and other paperwork.  We'll also bill them directly so you won't have to make a payment up front then wait for their claim check.
Our specialist technicians are certified by the IICRC  so you can rest assured of their experience, training, and expertise.  We're members of a national organization of leading restoration contractors, DKI, and adhere to their high professional standards.  We also maintain an arsenal of the latest in specialized state of the art equipment.  As a general contractor with additional licensing in flooring services, our company can take care of everything — start to finish, top to bottom.
Memberships & Affiliations
Disaster Kleenup International, DKI
Restoration Industry Associations, RIA
Carpet Cleaners Institute, CCI
Institute of Inspection, Cleaning and Restoration Certification, IICRC
Indoor Air Quality Council, IAQ Council

Indoor Air Quality Association, IAQA
Professional Insurance Adjusters, PIA
League of California Homeowners, LCH
Natl. Inst. of Disaster Restoration (water & fire), NIDR
Professional Insurance Adjusters, PIA
Water Loss Institute, WLI
Southern California Floor Covering Assoc., SCFCA
World Floor Covering Assoc., WFCA
National Wood Flooring Assoc., NWFA
Certifications
IICRC Certified Technicians & Inspectors
Certified Restorer, CR
Water Loss Specialists WLS
Certified Mold Remediation Specialist, IAQC
Certified Mold Remediation Supervisor, CMRS
Certified Senior Flooring Inspector, IICRC
Water Damage Restoration
Thorough water extraction and quick dry out of deep down moisture is critical in avoiding more extensive water damage repairs.  Whether for a bathtub over flow or for flood damage restoration, that means certified professionals with all the right equipment.  Mold and progressive destruction can begin in as little as 24 hours, yet moisture deep inside the structure can remain at damaging levels for weeks.  Carpet cleaners and exhaust fans aren't anywhere near enough.  Our expert services get everything back to normal in a matter of a few days, including disinfection and odor removal.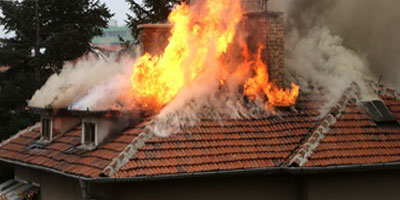 Fire Damage Restoration
Our certified technicians and expert crew cover the full range of services involved in fire damage restoration.  They're ready for structural inspections and securing the building and debris cleanup as well as dealing with toxic smoke, soot, and ash, and providing water removal and mold removal.  Our services include treating carpet and furniture as well as other possessions and building contents.  Our crews are also experienced in fire damage demolition and skilled craftsmen for repairs and reconstruction.
Mold Remediation
It doesn't have to be black mold to pose severe health hazards and harm building materials.  And the bulk of a problem can remain completely hidden from view.  Our company is ready with testing and certified mold remediation services.  They follow checklists to the letter, preventing spread through isolation and other measures then applying the best mold removal methods for the particular situation.  They're absolutely thorough to avoid regrowth and employ ozone generators to safely rid the entire building of musty odors.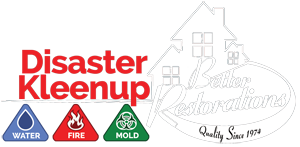 Experience Matters. Since 1974 We Have Handled
Reconstruction/Flooring Jobs